A sustainable city is an environmentally aware community that offers an efficient transportation system, as many bikes as cars, and a plan to keep the city and its residents healthy well into the future. Such a city takes into account the social, economic, and environmental impact of all its activities and services and seeks to gift a beautiful, healthy, and vibrant community to future generations.
Most of the world's population lives in urban centers, so it's essential that our cities reflect our values. One of those is environmental management. With so many people concerned over rising carbon emissions and natural resource sustainability, it makes sense that our cities should adapt to the changing climate. Perhaps not surprisingly, many of the world's leading smart cities are also those committed to urban sustainability. And it's no coincidence that many of those urban centers are in Europe, where the movement for smart city technology solutions to protect the environment first began.
So let's take a look at a few of the leading sustainable smart cities around the world, what makes them different, what they do well, and what we can learn from them to build our own 21st century metropolis with smart city solutions.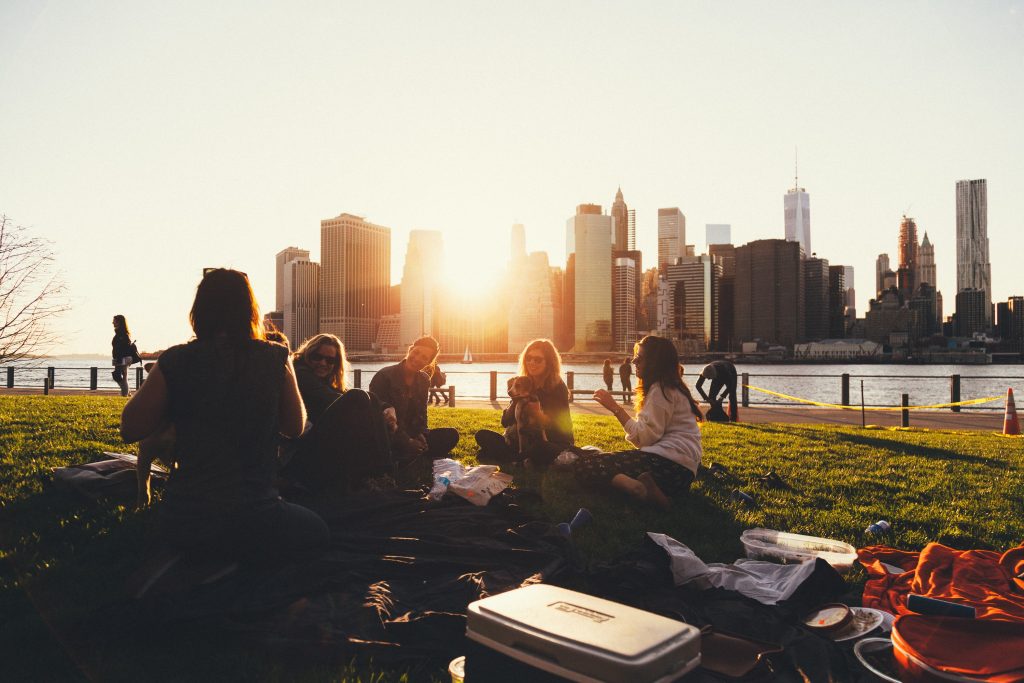 1. Barcelona: Tourist Mecca
One of the most sustainable cities in the world, the Spanish capital is especially noted for its smart city management solutions.
The Smart Catalonia initiative coordinates local initiatives in support of businesses and ongoing smart city innovation across the region. In particular, Smart Catalonia utilizes digital information and technology to bring smart city mobility to public transportation and tourism.
Among the top 10 of most visited cities in the world, Barcelona is celebrated for its sustainable tourism model that allows visitors and residents alike to enjoy the city's many attractions in a way that respects the environment.
The city offers many parks and gardens, along with IoT air pollution sensors that keep the skies blue and pollution free. Barcelona also pioneered the idea of Superblocks, nine-block neighborhoods where traffic is restricted to major roads and the area inside is left for pedestrians and bicyclists.
Barcelona also boasts smart conveniences like bins fitted with vacuums that suck waste into underground containers and a bike sharing system that reduces the number of cars in the city's densely populated center.
The city has installed 20,000-plus IoT devices that capture temperature, air quality, and mobility data. All that information is then analyzed in Barcelona's Sentilo (Spanish for "sensor"), open-source software platform.
2. London: Green Capital
England's capital is in the Top Five in nearly every list of the world's most sustainable cities, and is an example of smart city technology in practice.
One of the greenest capitals in the world, London contains over 3,000 parks and green spaces, and ranks among the world leaders in quality of life rankings for large cities.
London is also lauded for its technologically advanced public transportation systems and the world's largest collection of air quality sensors. More than 750 companies work together to gather and analyze the city's data, working toward the government's goal of making London the world's leading smart city.
Thinking big, the mayor of London has set a goal of net-zero emissions by 2030, and the UK government aims to reduce greenhouse gas emissions 78% by 2035.
3. Oslo: EVs Drive Change
Norway's largest city aims to become the world's low-carbon capital by 2030 with a goal of 95% reduction in greenhouse gas emissions.
Oslo leads the world in the adoption of electric vehicles (EVs). In fact, more than 70% of cars purchased in 2020 were electric, and there is a plan to totally abolish non-EVs by 2025.
The Norwegian capital incentivizes this goal by allowing EVs to use bus lanes, as well as providing free parking and subsidized tolls to EV drivers when they enter the city.
The city of Oslo is also home to sustainable smart city initiatives like zero-emission construction sites, and the development of circular waste management and green energy systems.
4. Singapore: Environmentalism and Economy
Singapore has transformed over the last 50 years from a poor port city to the #1 smart city in Asia and host of one of the world's most dynamic economies.
Early on, government leaders made a decision that environmental protections should not come at the expense of economic development. Today, Singapore is a city of blue skies, stunning architecture, rooftop gardens, and beautiful green spaces. According to the Sustainable Living Guide, Singapore is working to make 80 percent of its buildings green by 2030 and ranks #12 in its world rankings of sustainable cities.
In addition, the city's 80-80-80 initiative will also see Singapore invest to make 80% of its new buildings super low energy (SLE) and reach 80% efficiency for its green buildings.
Singapore is truly an example of government officials making smart city innovation a central pillar of development.
5. San Francisco: The Recycling City
Anyone who has visited San Francisco raves about the city's deep blue bay, its quirky neighborhoods, and the stunning views from atop the city's many vantage points.
It's one of the most visited cities in the world, and successive city governments have made recycling and environmental management a priority.
A full 77% of municipal waste in San Francisco is recycled. The city was the first in the United States to prohibit the use of plastic and many homes are solar-powered. The public transportation system is also world-class, making all the city's sites accessible by bus or train.
San Francisco is also a major culinary capital where many of the city's restaurateurs have committed themselves to a "farm to table" eating experience. That means using only seasonal locally sourced produce and a preference for ecological farming over monoculture farming methods.