Anyone who has experienced the frustration of sitting in seemingly unending traffic knows that large cities have a major mobility problem.
It's not just the time lost to congestion, which is significant, but also the deadly pollutants released into the air from a sea of idling vehicles.
Smart city solutions for sustainable mobility thus seek to address two pressing problems: one, a loss of productivity and an attendant opportunity cost from long commute times. Two, protecting our cities – and our planet – from dangerous carbon emissions.
It so happens that these two problems coincide in 2022. While there is an urgent campaign around the globe to reduce air pollution and congestion, at the same time our cities are growing into megalopolises where millions of people live together – and share transit and air quality challenges.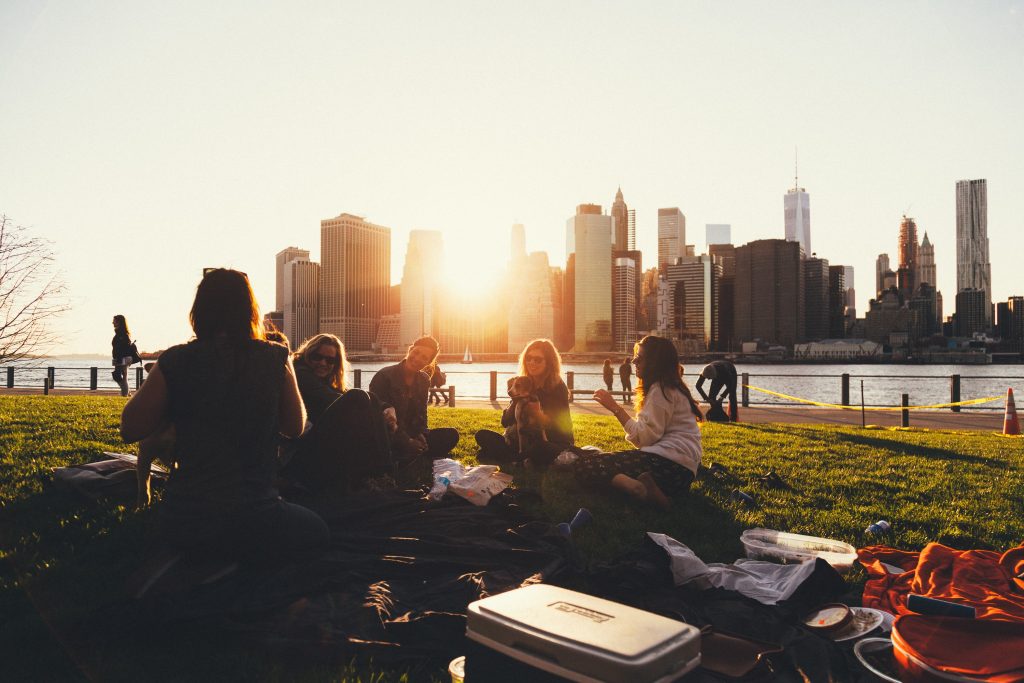 Our Overpolluted and Congested Cities
A look at the numbers gives us a picture of the current predicament:
Globally, cities produce roughly 78% of carbon emissions and airborne pollutants
Urban areas are expected to host 68% of the world's population by 2050
Approximately 90% of global citizens live in areas that exceed a safe level of air quality, according to the World Health Organization (WHO)
In 2018, traffic congestion cost the US economy alone nearly $87 billion
Clearly, despite determined efforts by the international community to reduce dangerous pollutants in city centers, more can be done. Sustainable mobility in cities is one answer to a global problem.
Traffic, Transportation, and Technology
Sustainable mobility is the idea that urban centers can improve traffic flow, commute times, public transportation options, and ultimately cut carbon emissions, by implementing smart city solutions.
Those smart city mobility solutions might include:
Designing improved public transportation systems
Integrating electric vehicles, encouraging ride sharing, and planning for the adoption of autonomous vehicles
Crafting policies that adhere to the highest quality air standards
Building sustainable infrastructure — both physical and digital — to support smart city connectivity and smart traffic information systems
Let's take a closer look at a few smart city mobility solutions.
Intelligent Traffic Management System (ITMS)
This is an advanced technology that allows city dwellers to plot out the quickest route on roads and highways through the use of IoT-enabled video cameras and traffic monitoring devices. In essence, ITMS provides smart city transportation users with an interface to improve road traffic management.
ITMS can also be used in emergency situations – a natural disaster, or fire, for instance – to guide commuters to escape routes and allow for mass evacuations through smart mobility solutions.
Public Transportation Innovations
In just one year, 2019, Americans took 9.9 billion trips on public transportation.
That's a lot of bus and train rides. With extensive infrastructure already in place, cities around the world are looking for smart city technology ideas to shuttle their residents around town.
For example, Zurich, Switzerland built such a useful public transportation system that car ownership in that city is now below 50%. With a population of just over 400,000, the largest city in Switzerland offers trains, trams, and buses at reduced fares to encourage usage. City planners also created wide lanes for pedestrians and bikers and installed IoT sensors to monitor traffic flow. Zurich also charges car users high tolls as yet another incentive to encourage public transportation.
Mobility as a Service (MaaS)
Over the last decade, the availability of MaaS has grown enormously. The ride-sharing service Uber, for instance, now operates in 69 countries across the world, providing seven billion trips annually.
The idea is simple: on-demand service. Instead of personal car ownership, MaaS providers offer transportation options when and where users need them.
But it's not just Uber (and its many competitors) that are part of the MaaS paradigm. There are also peer-to-peer rental services like GoGet and Flexicar and any number of so-called micro-mobility companies that supply electric scooters across urban landscapes. Mobile apps like Moovit and Waze are also part of the MaaS revolution.
MaaS addresses a primary smart city challenge, namely providing a single solution to a particular transportation problem. Here are a few ways that MaaS improves congestion in cities while reducing pollutants and better serving residents:
Reducing the overall number of vehicles. When people share rides, fewer cars are on the road. That leads to less pollution, and, as a bonus, makes parking spaces more available.
If there are fewer cars on the road, city planners don't have to invest in expanding highways and exchanges. In turn, they can spend money on improving public transportation.
Maintaining a car is costly. Insurance, registration, and fuel adds up.
According to one estimate, US car owners spend between $6,000 to $10,000 per year. By comparison, ride-sharing and public transportation is a bargain.
Thinkz Mobility Solutions
Data about commute times, train arrivals, and congestion is only useful if it can be organized and filtered to create actionable information.
Thinkz is dedicated to making smart cities more livable.
We've built a global data network that makes it simple to access all transportation solutions on a single, easy to use map.
Thinkz technology can help reduce carbon emissions by guiding vehicles to open parking spaces, saving drivers' time.